ANS - Corporate Information
Company Name
ANS, Inc.
President & CEO
Shouji Hirajima
Founded
December 11, 1990
Location
4–1-27, Mita, Minato-ku, Tokyo, 108-0073 Japan
> Google Map
Description of Business
Measuring radio waves for Smartphone
Leading and connecting up telecommunication for business use
Setting up office and supporting relocation in Tokyo
Contact us
Tel: (03) 3452-7996
E-mail: information@a-n-s.jp
Corporate History
1990: established our own business in design and construction for telecommunications facilities of partnership with NTT
1997: began construction of wireless base station for transmission of mobile phone
1999: began general line service for MDF (main distribute frame)
2000: began service of electrical wiring and cabling telecommunication line for office use
2003: began service of investigating electromagnetic waves of mobile phone
2005: began to provide one stop service for relocating and setting up office at metropolitan areas.
2006: began service in design and construction IMCS (in-building mobile communication system)
2008: expanded service of electrical wiring and cabling telecommunication line nationwide

President & CEO introduction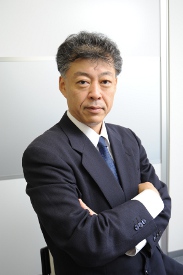 I worked with Aoki construction for 13 years as a Civil Engineer constructing dams.
After leaving Aoki construction, I consulted on the creation of construction plans in Tokyo for Takara consultancy for 5 years.
Once I had gained this valuable experience, I jointed my father's company, ANS.
Originally I was civil engineer and I was a specialist in making up plan for the creation of efficient and smooth working environments.
I live in an apartment near my company with my family in Mita.
I belong to the Mita-Toyooka town committee I am involved in voluntary activities related to disaster prevention.> Hearing for Disaster Prevention Section at Minato City Office
I train at the fitness center and pool at the Tokyo American Club, and I do charities with members of the TAC. > Activities in Tokyo American Club (P18)
I enjoy volunteering in organizations that assist our society.
Name
Shouji Hirajima
Home town
Tokyo
Nationality
Japan
Birth
October 3, 1961
Address
Mita Minato-ku Tokyo 108-0073
Affiliation
Japan Society of Civil Engineers
Tokyo American Club
Mitatoyooka town committee
Graduate
BSc MA Civil Engineering Nihon University
Hobby
dance (salsa)